Limos & Party Buses In Michigan
Incredible Party Buses & Luxury Limousines!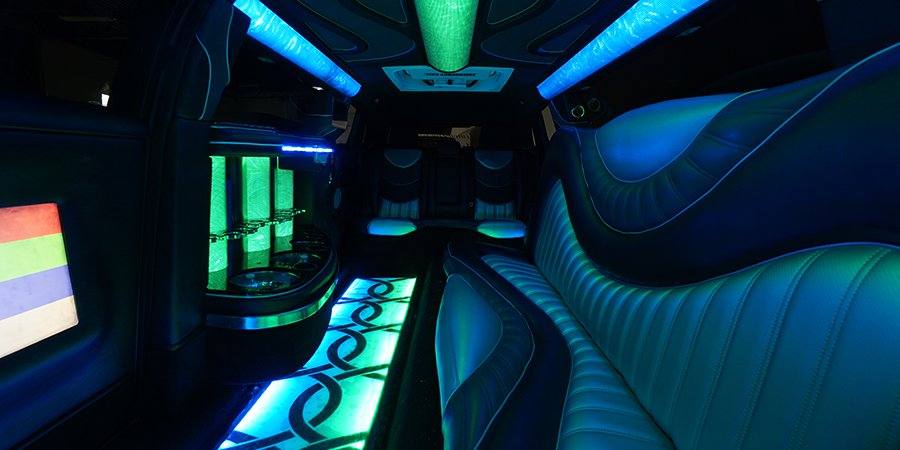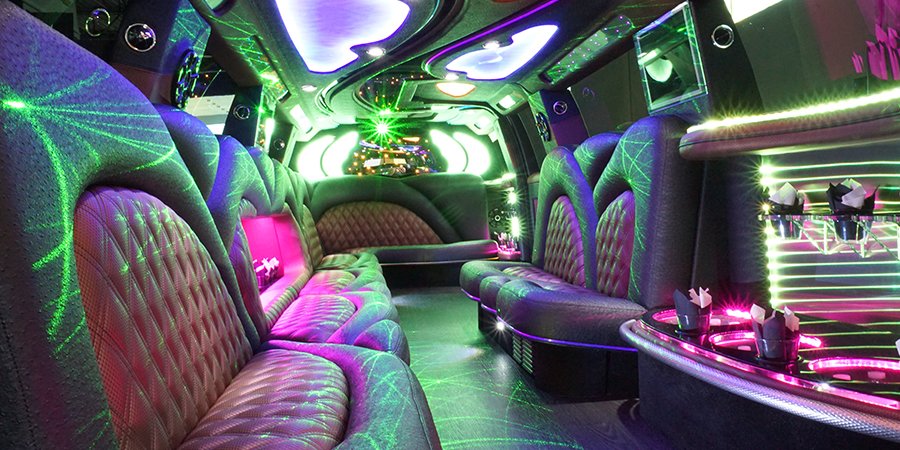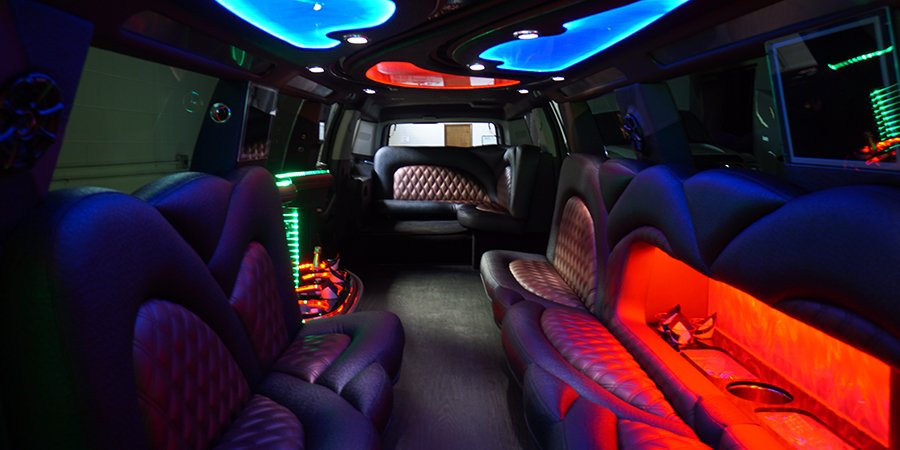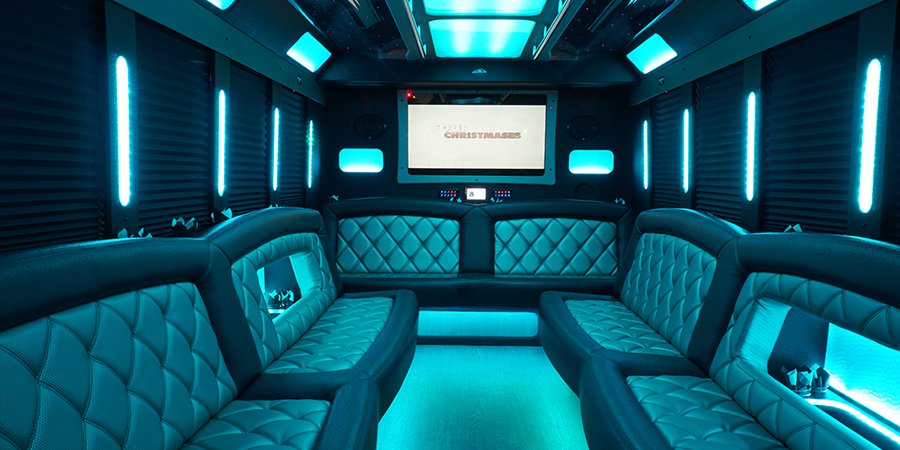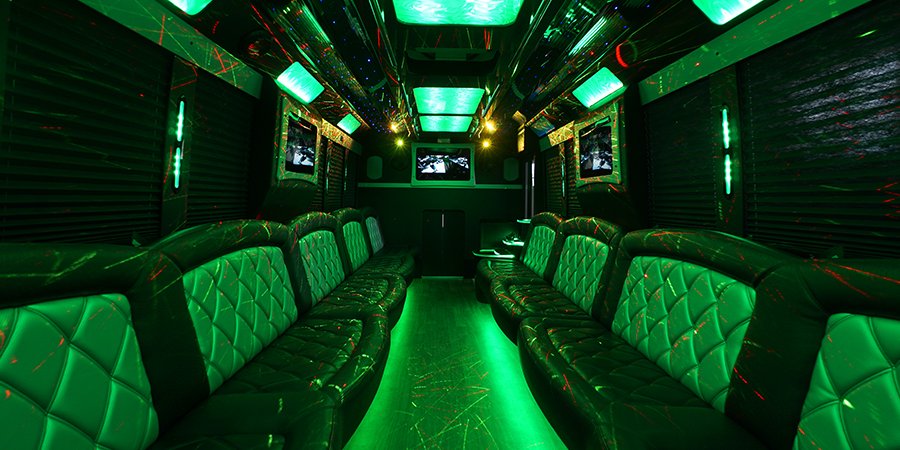 Welcome to Saginaw Party Bus
Do you need a limousine or other luxury vehicles in the Tri-Cities area of Saginaw, Michigan? If you answered "yes" then you're in luck! Here at Saginaw Party Bus, we service all of Saginaw but we also serve Bay City, Midland, and surrounding areas near Saginaw and Saginaw County. With our large service area, we're able to service a plethora of events in the mid Michigan area. We have a large fleet of luxurious Saginaw limo buses and stretch limos for you to choose from, giving you a diverse selection for your next special event. We provide the best service in the area, and we have the nicest party bus rentals when it comes to features and appearance. We make sure to update our buses with new interiors and all of the possible modern features that you might wish for during a Michigan party bus service transportation with professional drivers to Metro Detroit or Ann Arbor.
We take great care to train our chauffeurs on how to make sure your night is one to remember, we believe that a memorable night is one of the most important things you want when you take one of our party buses or limousines out. Each of our drivers take our very detailed training course as well as a safety course for driving our party bus rentals to ensure they're up to all of our standards. We keep such high standards in place for our limousine rentals as well. Our party bus service is just as safe as our chauffeurs. We safety inspect every party bus before putting it into service and our drivers also do a pre-trip safety inspection before taking the limo bus out on the road. This ensures that each one is properly functioning inside and out so you can count on a reliable ride and enjoying everything from the TVs to the lighting.
Give us a call today to reserve a luxury vehicle for your next celebration or trip. We offer free quotes, so no pressure! You can get a free quote any time by calling us at 810-201-4794 or sending us an email. No worries what time you call, because our phones are open 24/7 to give you a free quote. For accurate pricing, please have this key information ready: The date, time, and number of passengers! That's all you need to receive a free quote for our Michigan party bus service or limo rental that customers love!
Vehicle Features
Our fleet offers a wide range of limo & party bus transportation options and those vehicles offer a wide range of amenities for your enjoyment. You'll find the plush leather seats are very comfortable, the hardwood floors are perfect for dancing, and for entertainment you'll love the sound systems, different music players, TVs, and if you're in the mood to drink just stock the built-in cooler! You can see some of the common features below!
Large flat screen TVs
BluRay players and DVD
Big speakers for sound system
Color changing lighting
MP3 and CD capability
Custom designed leather seats
Unlimited stops/mileage
Real wood floors
Chrome dancing pole
Window tint all around
Stainless holders for cups
Built-in coolers/bar area
Plush leather seating
Chauffeur provided
For Any Special Occasion
There's a lot to do around town, including visiting the Marshall M. Fredericks Sculpture Museum, the Mid-Michigan Children's Museum, the Temple Theater, or enjoying the Saginaw Valley Rail Trail. When you're planning a a celebration, a limo can be a great addition. We service any event! Weddings, prom night, birthday parties, bachelor parties, sporting events, corporate events, casino trip, wine tours, and more. No matter what your big day is, when you have it planned, or for how many people, we have a luxury party bus rental to suit your needs. Some of the most popular events we service are weddings, bachelor parties or bachelorette parties, bar hopping, a sporting event, concerts, wine tours, golf outings, and more. Whether you're transporting 10 people or 35, whether you need pick up at 7am or 10pm, we can be there, taking you wherever you need to go in Michigan!
Wedding Transportation & Special Occasions
When you're in the process of planning a big night on the town, you'll want to consider several factors if you're planning providing wedding or bachelorette party transportation yourself, which can be a pain without a party bus designated driver. However, when you call us, you simply need to know date, time, and how many guests! We'll arrive on time with limo service to accommodate you all, and because our drivers are equipped with GPS plus knowledge of the area, you'll quickly easily arrive at your destination! All you have to do is relax on the fun party bus rental and enjoy your favorite movies, music, or drinks! No stress, just celebration!
If you aren't looking for a party bus but you still need some type of luxury transportation, we can certainly help. We also have limos or other Metro Detroit & Ann Arbor party bus companies we can refer you to that have a large assortment of vehicles in their fleet that might be able to better accommodate you in the unlikely event that we cannot provide you with a fun party bus ride like a Detroit party bus to Ann Arbor or Royal Oak!
Affordable Price Party Bus Rental Service
We accept any major credit and debit card for our deposit to make a reservation. We also take cash for the remaining balance which can be given to the driver when you are being initially picked up. If you have any questions just give us a call and our agents will be happy to help with your professional limousine service, shuttle buses & party bus renting for a special day in Southeast Michigan!